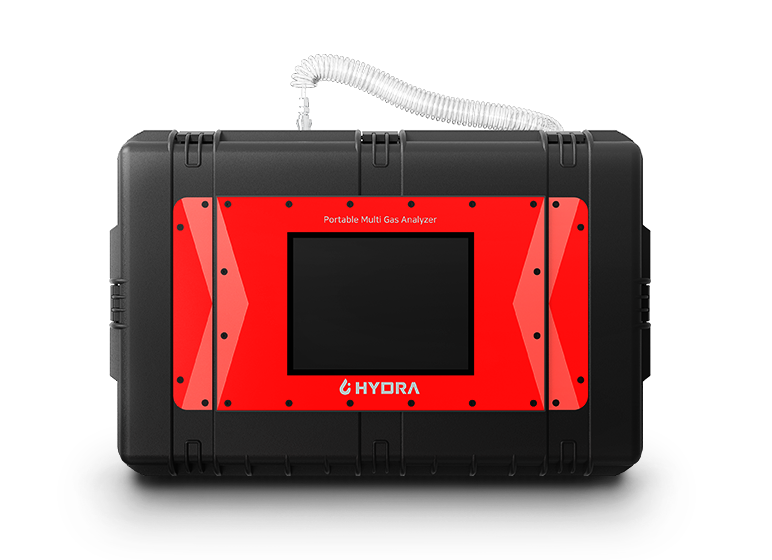 KEY FEATURES of HYDRA-2000G
Gas measuring equipment
Simultaneous measurement of single/compound gas
Database of chemical accident substances by the Ministry of Environment
Telemetry and management possible
01

Hydra-2000G uses FTIR (Fourier Transform Infrared)
measurement method, Measuring gaseous hazardous chemicals,
it is a gas meter with a portable size and weight.

02

Hydra-2000G is designed to have high reliability and durability
for use in hazardous areas, so it can measure more than 50 types of
chemical accident preparation materials from the Ministry of Environment.

03

It consists of a compact structure including a gold-coated measuring cell,
a suction pump and a complete measuring control unit.

04

If you use the built-in battery, you can measure up to 5 hours,
and it is convenient to use with the integrated carrier.

05

Built-in GPS and LTE enable remote management of
measurement location information and measurement results.